Expansion Joint Assembly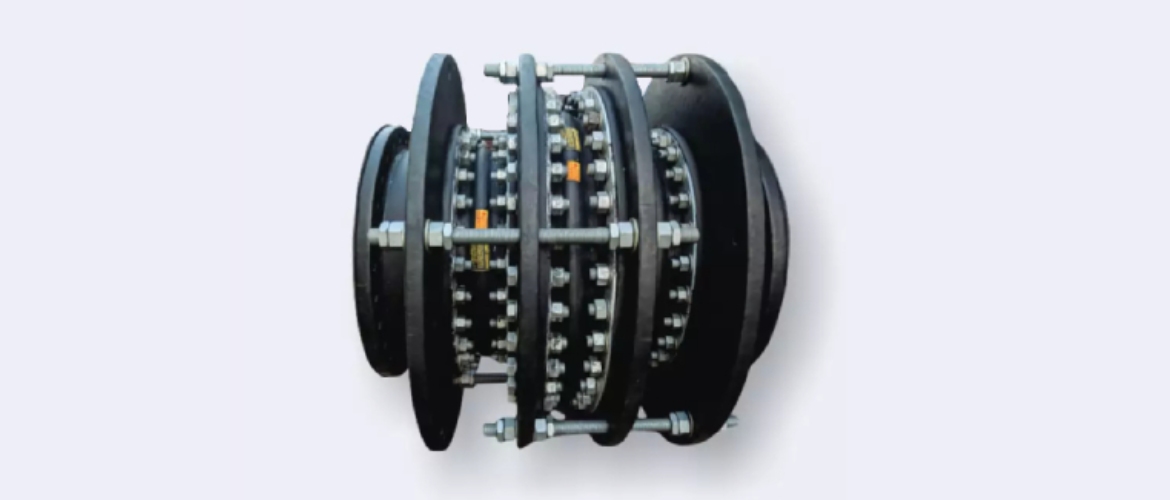 Product Description


SHAKTI Expansion joints are designed to alleviate stresses caused by thermal expansion and contraction in piping systems and reduce noise and vibration. The flexibility of these durable expansion joints permits the connecting of misaligned piping which is caused by worn parts, foundations settling, or in the operating of systems and mechanical equipment. SHAKTI'S Expansion Joints are manufactured like a heavy-duty truck tire. The abrasion-resistant, all elastomer expansion joints designed for maximum flexibility and are available in sizes 1"- 80"(25NB To 2000NB). SHAKTI Expansion joints are reinforced with wire and synthetic fabric for additional strength.

The construction of Expansion Joints includes a tube, body cover, and flanges. The tube is a protective leakproof liner made of an elastomer. The body consists of fabric and various rubber compounds and is reinforced with rings of steel wire for strength. The cover is formed from the desired elastomer, normally Neoprene. The flanges are made of rubber construction to resist stress and provide a tight seal with the companion pipe flanges, eliminating the need for a gasket.

SHAKTI can provide a single arch or double arch or Multi arch expansion joints as per the requirement. We supply a full range of standard and non-standard rubber joints. Non-standard Rubber joints are designed in accordance with the end-user specifications. SHAKTI can also provide you the companion flanges for these Expansion Joints. SHAKTI Manufactures a different range of rubber expansion joints.
Looking for Product Price ?