Valves Industries
Rubber components such as rings, gaskets, bushings, washers, seals, BFV seats and packing sets are widely used in valves and actuators. Manufacturers specify fillings and percentages for compounds for these Rubber components to ensure they will operate properly with their valve and actuator products. End users, on the other hand, operate the products and processes that use them. They change rubber components at certain frequencies to maintain smooth operations and assure reliability of the products as well as plant processes. During the design phase, valve and actuator manufacturers usually consider several specifications when it comes to rubber components. They look at temperature ranges, operating media, service media and cycling frequency, depending on process conditions. For example, rubber components that are in contact with gases that are sour and have both moisture and particles would have different requirements from those in contact with gases that are sweet, dry and clean. Also, engineered rubber components designed for fluids might consider the presence of particles, gases and other contaminants.
Products and services of specific benefit include...
low pressure drop increases energy savings
Compression Packing
Hydraulic Sealing Components
Butterfly Valve Spares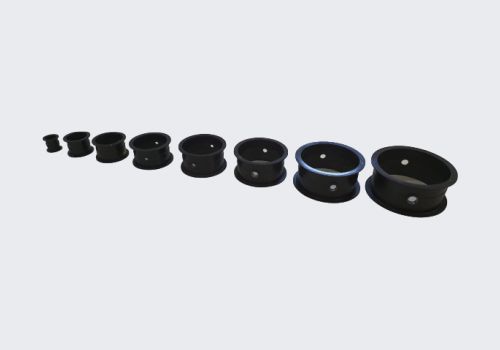 SHAKTI Butter Fly Valve spares are the best solution for protecting your valve from chemical & corrosion. With the help of rubber-lined disk stems one can save accurate machining charges & Protection can be provided from corrosion with the utilization of cheaper mild steel disk with SS rod welding. The hard-backed seat allows ease of installation, reliable o...
Rubber Diaphragms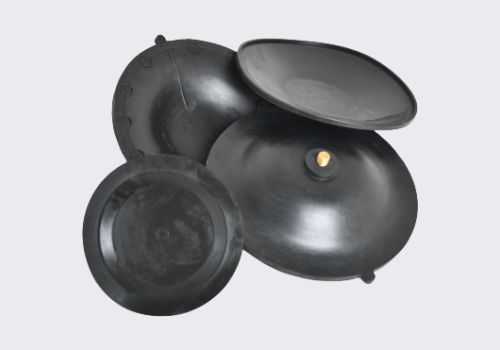 The diaphragms Rubber / PTFE we offer are manufactured using qualitative raw material procured from our in-house compounds. These are widely used in various industries and have gained huge accreditation in the industry for their host of exclusive features. The entire range can also be customized as per the specification detailed by the clients. A diaphragm i...
Packing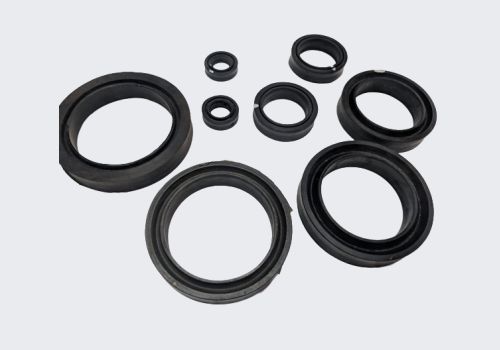 PACKINGS AND Gland packing, also known as braided, compression packing for valves and pumps, varies by both braid materials and braiding methods. Both gland packing and shaft packing for pumps and valves can be optimized with the correct material choice for the pressures, temperatures and media encountered, our engineers can design a combination to perform b...
O Rings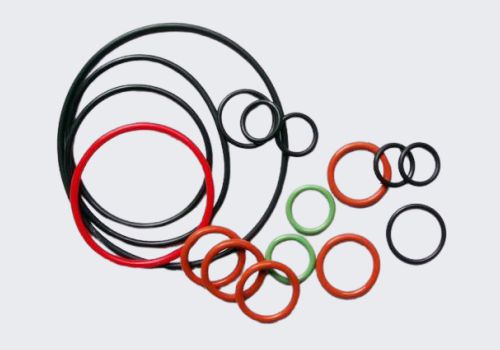 O-rings are very commonly found in pumps, cylinders, connectors, and valves, helping to seal joints between separate parts and prevent leaking of fluids and gases. They're used with static, dynamic, hydraulic, and pneumatic components, making them an especially versatile solution to a very widespread engineering issue.
As noted above, you'd use an...
Rubber Gaskets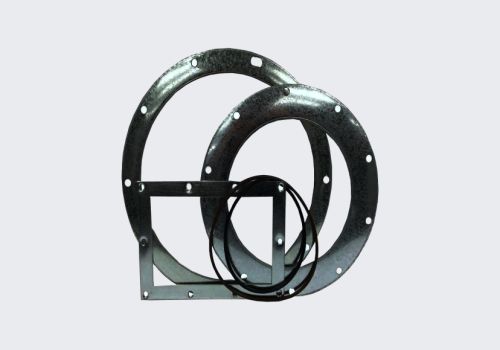 For over four decades, SHAKTI RUBBERS Gasket has been manufacturing an extensive array of Rubber custom gaskets and custom seals for a wide range of industries and applications. Now with the helm of our gasket and sealing business, high-performace, high-tech and high-precision equipment have been installed in our completely modernized plant facility. Full cu...
Looking for CHEMICAL AND PETROCHEMICAL product ?